Everyone is invited to our next club meeting Wednesday 17th July, 7.30pm at The Racecourse Hotel, Littleton Rd, Salford, M7 3SE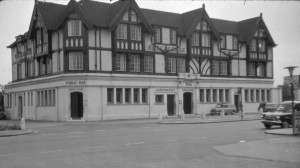 It promises be a very interesting meeting – as we have a number of important items to discuss – we have been approached to take on more waters (do we want them ?) – we intend to set up a summer match series to raise funds for the restocking fund — and most importantly – the commencement of a 10 year review of societies activities – and our plan for the next 10 years.
The Society is considering setting up a new Charity called the Friendly Anglers Fund – which will be a financial vehicle to ensure a decent level of funding for fish, fishing and fisheries habitat in our area for years to come.
It promises to be a very lively evening
Don't forget that The Racecourse is a wonderful old fashioned pub with an amazing interior – it also sells very cheap beer !!!