WELCOME TO THE SALFORD FRIENDLY ANGLERS SOCIETY The Salford Friendly Anglers Society was instituted on the 2nd of April 1817, and is by some considerable margin the worlds oldest angling society. We would like to invite you to join us via our free membership option, to join what has become the River Irwell and its tributaries largest environmental lobbying group. Our four primary objectives are: 1. To raise the profile, and public awareness of the River Irwell as a leisure facility. 2. To ensure that our local authorities, United Utilities and the Environment Agency continue to … Continue Reading..........
Our next match will be held on Sunday the 20th July on the Rochdale Canal in Chadderton. Here is the postcode OL9 9XP Draw 9am on the bridge at The Causeway off Broadgate in Chadderton Fish 10 til 3pm No bait bans No Pike will be weighed in. £10 all in (£5 to restocking fund) This section of canal hold a very good head of silvers, but the tench fishing can be exceptional. If you intend to target the tench, strong tackle and heavy elastic is a necessity. … more......................
As a result of the passing of the Friendly Societies Act in 1817 a group of like minded anglers in Salford, Lancashire decided to institute a Friendly Society for the benefit of local anglers. As well as offering fishing on the local River Irwell, society members as part of their subscriptions … .......continue reading
Our next meeting is Tues 17th June 2014, 7.30pm at the Mark Addy Pub, Stanley St, Salford, M3 5EJ
No agenda, no formal meeting, just beer and fishing chat
A couple of our members will be fishing from the beer garden/terrace (as they did last year)
Keep an eye on Derek Kenyon stick float master in pursuit of those Irwell roach
Welcome to Salford Friendly Anglers Society Please click on the links below for a welcome message in your … More................
News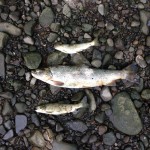 July 8, 2014 By admin Leave a Comment
Last Thursday thousands of gallons of fuel were released from a petrol station in Haslingdon into … [Read More...]
Please click on the link to find the details about each of these waters: River Irwell - M60 downstream to Agecroft River Irwell - Intex (Dumers … continue reading