Manchester City Council have opened a public consultation as to how our rivers are managed in future years
They have employed consultants (TEP Partnership & Groundwork) to help create and deliver a vision for Manchesters River Valleys (Irk, Medlock and Mersey).
Its really important that anglers have their say – and that we complete this questionnaire after reading the document below. It doesn't matter if you are not a local resident – if you are an angler who currently fishes or would like to fish the Rivers Irk, Medlock or Mersey in the future (or even just spend some time near the water) please complete the questionnaire and make your voice heard.
You can see and complete the questionnaire by clicking this link now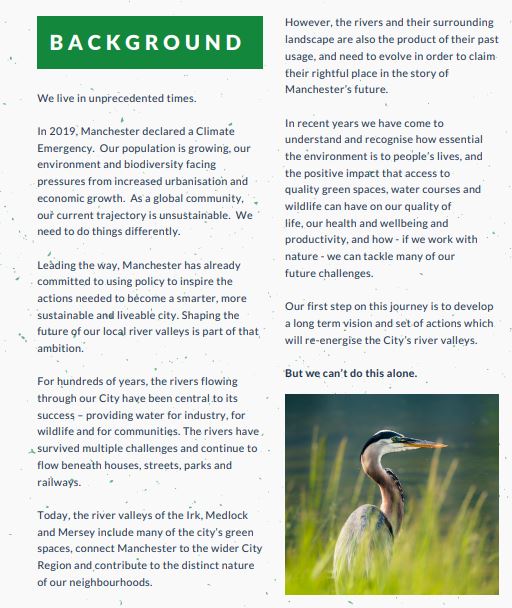 CLICK THIS LINK TO COMPLETE THE SURVEY
Thank you from the Committee 🙂